Yes, I know right! It's been too long, fam. Life has been happening. But I got a chance to sneak in some shows as I was trying to escape life, and was pleasantly surprised to meet some characters that excited me. If you haven't met them, I'd like to introduce you to Ola Adebayo in Love Life, Quinn in Harlem, and Terry in I May Destroy You.
For decades television has presented these monolithic Black characters which depending on their gender fit one of a few stereotypes: the violent hypersexual male, the dominating hypersexual female, the comedic relief, the black best friend just to name a few. Where did these Black people come from? I mean, who were their mamas? And even on shows created by Black people, diasporic Blacks were rarely present. They were either northerners or southerners.
But today friends, things are changing and as they say in Instaspeak *claps hands* I am here for it! (did I do that right?)
About the Characters
Ola Adebayo is Marcus Watkins' love interest in HBO's Love Life: Season 2. During dinner, she shares with Marcus that she was born in Lagos, Nigeria, and moved to the US at the age of six (first-generation) .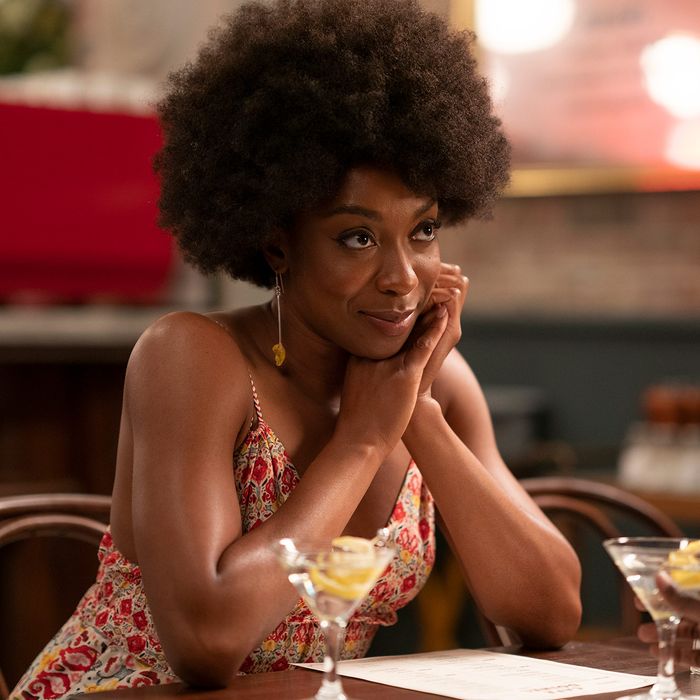 Quinn is one of four besties in Amazone Prime's Harlem. Similar to the actress she is Trinidadian. For now, I am guessing she was born in the U.S. to her Trini parents (second-generation).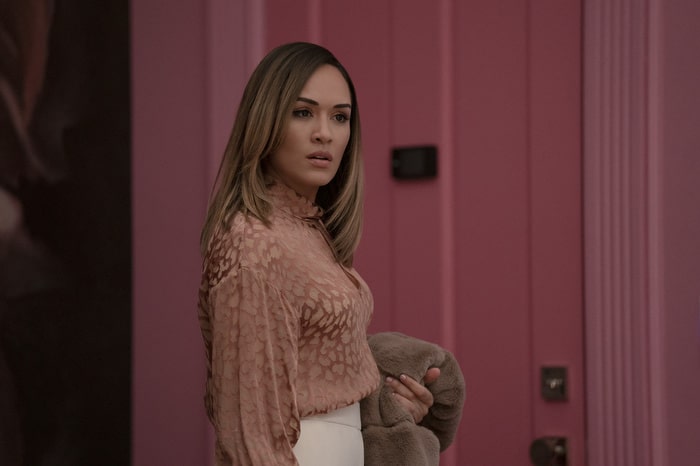 Terry is Arabella's bestie in I May Destroy You written by Michaela Cole. ( Now, I know this blog is about being an American but I love Michaela Cole. She did in the UK what many are doing here and many of her shows and films are seen here so it still works!) She is Ghanian-British. It is uncertain which generation she is, but her connection to the culture is clear.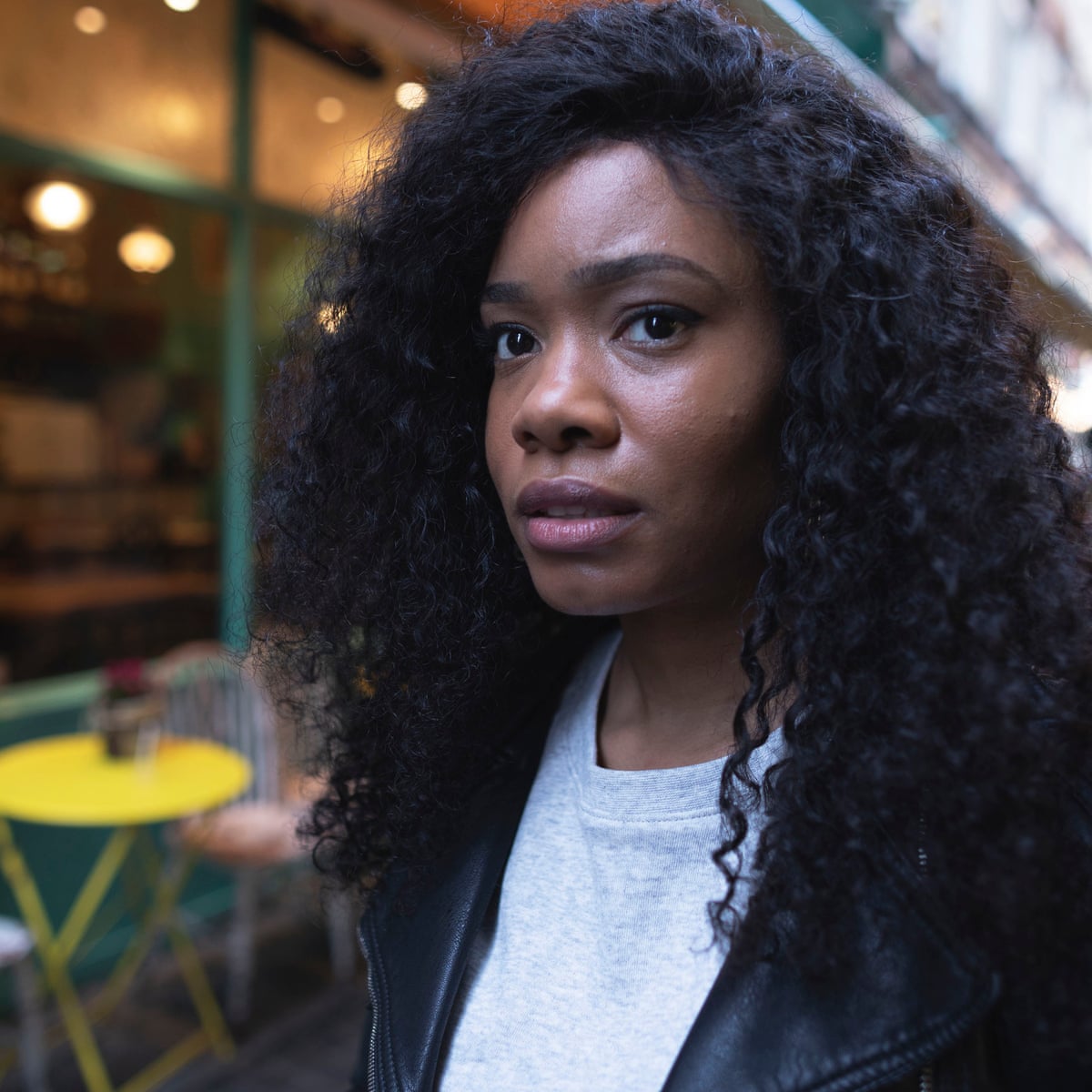 Appreciating Authenticity
When Africans were onscreen it seemed like they were defined by their thick accents. They were depicted as idiots, culturally unaware, or out of place. As such this reinforced the notion that Africans didn't belong in this great country. It reinforced the psycho-cultural belief that blackness is uncivilized and untamed.
When we see these characters they do not immediately have "African" accents. They sound American (or British) like anyone born or raised (t)here would sound. This inadvertently counters previous assertions of Black people's illegitimacy and instead says to audiences "I too am American. I belong here, and I contribute to this financial and cultural economy. " Ola is a playwright. Quinn is a boutique owner. Terry is an actress. Their positionalities in the shows have nothing o do with their heritage. Instead, their heritage is only a part of their story. Like all of us, it is one of many contexts of identity. Ola, Quinn, and Terry just want to follow their passions and make a life they can be proud of. Something the West promises immigrants, and their children take hold of.
Celebrating Cultural Identity
While their ethnic heritage is not significant to their storyline, it is still part of who they are. On her first date with Marcus, Ola shares that her father is a civil engineer and her mother was a superintendent to which Marcus replies "classic high-achieving Nigerian". The data have shown that Nigerians are among the most accomplished of Africans in the U.S. so this was more than just incorporation of facts, but a nod to these members of the diaspora. Marcus then asks about her parents' response to her wanting to be a playwright, another acknowledgment of the tensions between African parents and their Westen kids. Daniel Kaluuya, Letitia Wright, and Yvonne Orji have all joked about their parents' reactions to them wanting to be in the arts. In fact, there was an SNL skit about Nigerian parents' high expectations for their children, which according to this skit I have utterly failed my parents. Sorry!
There is no shaming. No neoliberal ambition to get up from under your parent's rule. No message about whats' the right or wrong way to be. It's just part of her story as it is for many children of immigrants. The audience listens to Ola talk about navigating those expectations and wanting to break free from the limitations her standpoint as a child of immigrants might place on her creativity. She doesn't want to write about "being stuck between both worlds." She wants to write about her alcoholic aunt.
Quinn, on the other hand, does face opposition and disappointment, from her mother (Jazmine Guy) who constantly reminds her she could have attained success by working in accounting and marrying her accountant boyfriend. We also see Quinn navigate her mother's expectations and the tensions that come with it at times.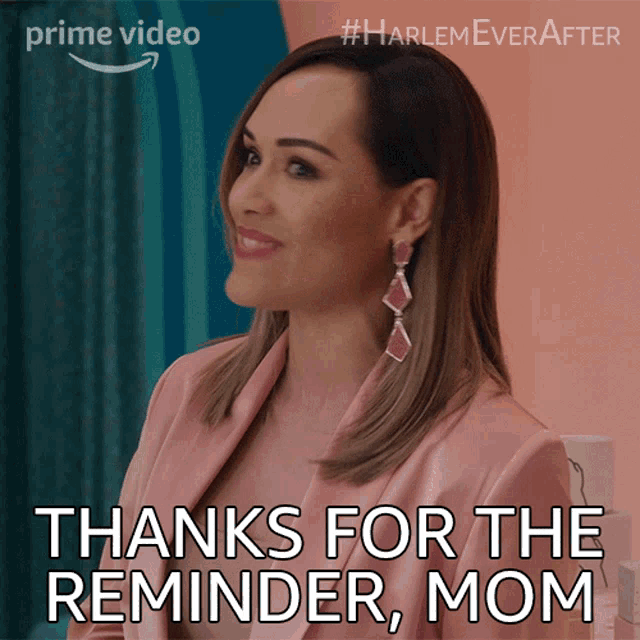 Again, this frustration is just part of her story as it is for many children of immigrants. Just like many of us, she mimics her mother in her authentic Trini accent when illustrating her mom's disapproval. Here, she showcases the potential to codeswitch as well as the performative aspects of coping with immigrant parents. Come on you know you do it!. Imitating our parents, our aunties is just one way we process how disconnected we feel from their perspectives at times.
Terry does this as well, though I wouldn't say she is imitating. She merely code switches. Her Ghanian accent comes out when she is in a certain raw mode. I have identified that in myself. It's at that moment that my American friends tell me they realize I'm "not just American". It just comes out jare! You will just be exzited! (yes with a z). You will be dropping articles and adding them in places where it doesn't make sense because the moment calls for it And that is exactly what Terry does. These subtle representations communicate to the viewer that her blackness is more than complex. It's rich.
Framing Diasporing Tensions
In each of these shows, the first or second-gen immigrants interact with American-born Blacks and certain topics arise though not given much attention. In Love Life, Marcus is aware of the high-achieving Nigerian trope as well as the Nigerian scam stereotype. This seems to be the extent of his knowledge of Nigerians and enough for him to interact with Ola and attempt to understand her story. This openness to her exemplifies the potential for dialogue among diasporic blacks in learning people beyond the tropes.
In Harlem, Quinn and Angie have a long discussion about appropriation and performing Caribbean identities, Jamaican specifically. Again, it presents to us the topics related to cultural performativity and how first and second generations might feel about it. There is also a scene where X discovers she loses a job opportunity to a Nigerian scholar and mentions how insecure she felt that she couldn't compete with a "black Black" anthropologist. This sentiment resonates with many African descendants of slaves, American-born Blacks, and it was necessary to frame this tension. We can't expect any show to have the answers, but I consider it a gift to even raise the question.
Most of the Black characters in I May Destroy You are children of immigrants. The series is written by a Ghanian immigrant so her world is embedded in it. Though I am aware of the tensions between Black Brits (Caribbean ) and African Brits, Cole doesn't address this as much as the tensions between White and Black.
Nonetheless each of these shows goes into my canon of storytelling that presents nuances racial and cultural identities that I am not used to seeing and are worthy of applause. Good job!