I was so distracted by my fear of the continuation of an administration which would pose a threat to my physical and psychological well-being in these United States, that I couldn't even enjoy the history Kamala Harris made as the first female Vice-President of the United States. And she is not just the first female, but also first South Asian for sure. But is she the first African-American woman?
Speaking of which a dear friend of mine who is Indian called me to celebrate and asked me a question which she could probably only talk to me about.
"Her father is Jamaican. Why do they keep calling her African-American?" she queried. Along with this question, I see memes circulating about the authenticity of the Vice-President elect's blackness, because she is mixed or bi-racial. So for some within the Black community, she is not really Black. (Here we go again)
These questions expose the limitations of the racial constructs we hold onto so tightly in this country, and the claims to authenticity some of us push forth to exclude others for the purposes of elevating our increasingly targeted sense of self.
Well, Vice-President Harris is Black.
She is Black because her father is a first-generation American, being born in St. Ann Parish, Jamaica to Afro-Jamaican parents. Consistent with the stories of many immigrants, Donald Harris came to the the United States to pursue higher education at the University of California and, depending on one's take, contributed meaningfully to the field of economics. When Kamala's father arrived in the 1960s, he was likely not just Jamaican, but became Black. He was certainly a descendent of Africans. Per the organization of racial classification systems here in the U.S., though he had come from an entirely different culture, he likely became a color, experiencing the meaning of his melanin in this country.
Her mother, born in Chennai, India came to the U.S to pursue her graduate degree at University of California, where Shyamala met Kamala's father. According to the story, they met each other at a protest for civil rights. The both experienced what it meant to be non-White in this country and exercised their rights as Americans to do something about it.
Kamala is a second-generation, biracial American. To be born of a South Asian woman, does not cancel out her African ancestry from her Jamaican father and its implications for her lived experience in the U.S. It is perhaps for this reason her mother committed to her children developing their Black identity by moving to a majority Black neighborhood and building a Black community by attending Black churches. And though attending Howard University does not automatically make you Black (side-eye Rachel), it is often described as a "mecca" for Black people of all backgrounds. Yes including a young South Asian Black American woman.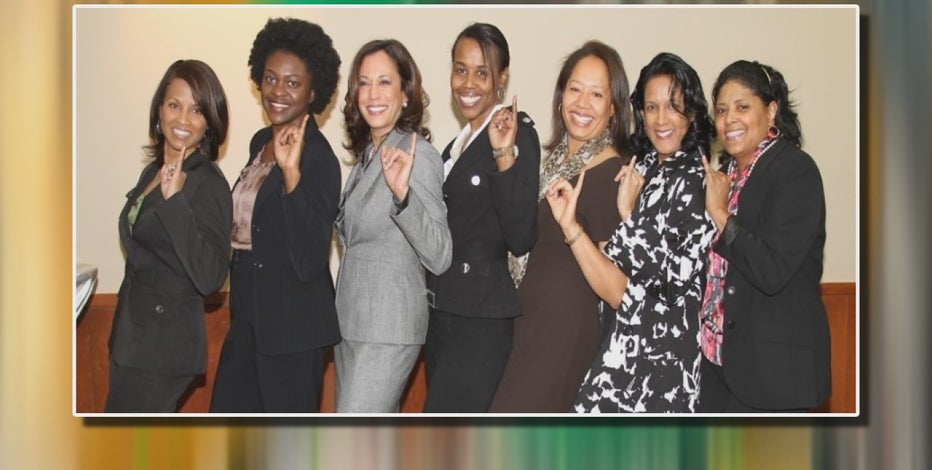 Along with many other groundbreaking successes, Kamala Harris gets the honor of deconstructing the rigid lines of racial identity we use to box people in. She gets to be a token of celebration among her South Asian, Black, and Caribbean communities. And having the privilege of being mixed, she might be able to utilize her cultural standpoints to express and exact empathy toward a multicultural America. Another brown leader in the White House not only widens the vantage point for those in power (fingers crossed), but widens the opportunities for many girls and girls of color striving to become more than gender assigned occupations. The low representation of women in STEM careers is the reason young girls, and especially those of color, may avoid the math and the sciences. If increased representation on screen can increase young girls' self-efficacy (their belief in their capability) , what can seeing an actual vice-president who is female and brown do for girls in this country? Visualization helps dreams seem reachable and representation makes hopes attainable. Identification is a path through which we come to understand and see ourselves. For brown people in this country if we are seen, it is more often through the lens of limitations, than the actual attainment of our ability.
America, though it wrestles with welcoming foreigners, is a nation of immigrants. The Anglo founding fathers of this country likely did not imagine Obama's son or Shyamala's daughter, but Kamala surely represents what they imagined in their vision for the country–a land where any citizen can lead the people, not limited to a monarchy or a select few. Thank you forefathers. Another immigrant's child is in the White House.